Purchasing video services is not unlike purchasing many other things. Just like there is no simple answer to "what does a car cost?" there is no simple answer to "what does a video cost?" A Hollywood movie, a newscast, your kid's birthday party or any of a zillion YouTube cat videos are all at their most basic … simply videos. They work for specific audiences because the content is funny or personally special and/or the production values are good. You can video your CEO's message on your cell phone and maybe, at the right moment, for a special reason it'll work. Usually the messages worth investing in can benefit tremendously from professional help, even if you want them to look amateurish. Lighting, lenses, recording format, music selection, grip equipment, motion effects etc. can all impact the final product.
Again, to use another common analogy … how do you budget for what new house you'll look at? You start by understanding what you want. Is it a tiny house for 2 on weekends, or an estate with pool, 5 car garage and spectacular views?
When talking to a potential video supplier, communicate why you want to do a video, what the key take away messages have to be, how you will judge success and what you are comfortable investing in production.
Perhaps you are looking for production expertise to make your own script or storyboard a reality. Perhaps you need creative ideas to develop a concept that will stand out and get your brand noticed? Either way, we highly recommend sharing expectations, ideas and what you are prepared to invest. Don't look at production as a cost … it's an investment that done properly will deliver results.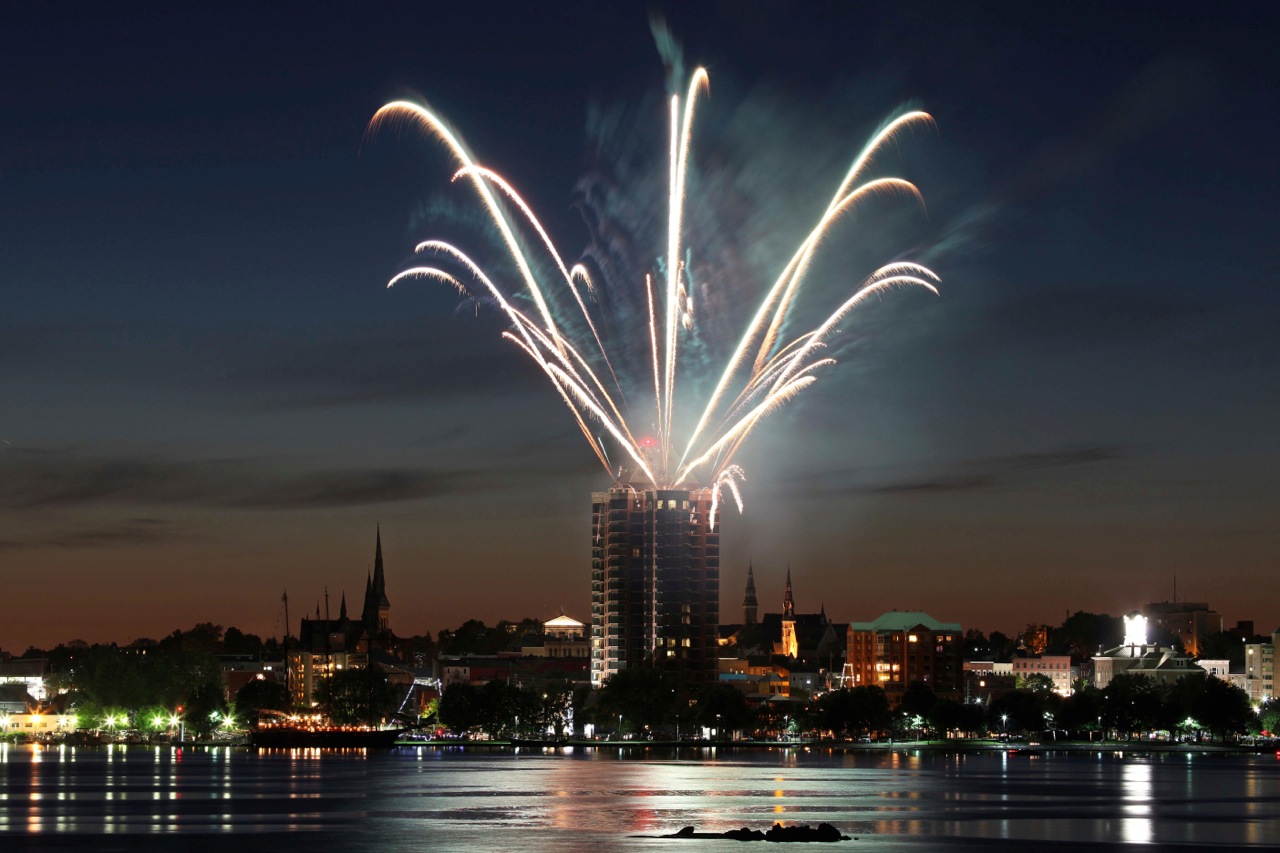 As an example of investing in success, look at what it took to get 
this one photograph of the topping off ceremony of Tall Ships Landing and Aquatarium in Brockville. The shot had to be taken from the US side of the River and specifically from a mid-River island called Old Man Island. We couldn't shoot from a boat because the exposure required to capture the fireworks requires a tripod on solid ground. So with a high quality camera in hand (one with low light qualities) we rented a fast 500mm lens and sent our photographer and assistant across the border. They checked in, found the fellow who owned Old Man Island, got his permission, rented a boat and found the spot. After all that it came down to one chance to get the exposure and framing right. The shot was an immediate hit and used by Aquatarium, Tall Ships Landing and City of 

Brockville. That investment has paid off for years and continues today.
Here's how we recommend choosing a video supplier:
Note: Please review our Case study on "Adapting to Climate Change". After conducting a national RFP with dozens of submissions, CPA had 2 companies whose work they wanted to consider. They paid each of us a development fee to expand on our creative ideas. We submitted ours and were thrilled to win the RFP after competing with the best across Canada.